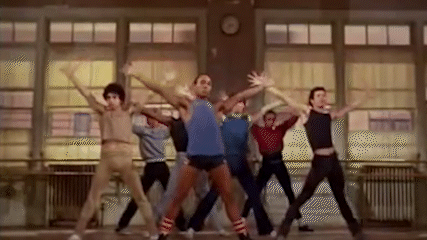 BROADWAY AT BLACKROCK
PRESENTS
"For The Love of Fame"
GRADES 8-12
This exciting new venture is an audition only program for teens. Once cast, the program prepares students for performances on BlackRock's MainStage to a live audience. Sign up to audition today! There is no fee to audition. Enroll in this 6-week experience - scholarships available.
​
SHOW INFO​
For The Love of Fame
Written & Directed by Reva Thompson
​
​
Auditions at BlackRock - Thursday, June 22nd at 5:30 PM

Callbacks at BlackRock - Friday, June 23rd at 5:30 PM
​
Rehearsals Begin - Tuesday, July 11th at 4 PM
​
Opening Show - August 18th at 7 PM
​
Closing Show - August 20th at 4 PM
Broadway @ BlackRock
July 11th - August 20th
Location: BlackRock Center for the Arts
JOIN OUR SUMMER CAMP TEAM!
ABOUT THE PROGRAM
Audition Note
Casting is at the sole discretion of the director. Payment is not due until the artist has auditioned and a role has been assigned. There is no fee to audition. No prior performance experience required.
​
Tuition
Tuition for the program is tbd - each cast member is provided with two comp tickets that can be used at any performance. Partial scholarships are available. Please visit our scholarship page for more details and application.
​
Discounts
Discounts include: MCPS staff discount of 10%, sibling discount of $10.00 per week, and veteran discount of 10%. Registration information for the Production Training Team will be sent by BlackRock along with the invitation to participate.
​
Refund Policy
Once an artist has been selected, and has agreed to the role - no refunds will be provided.

Bagged Supper
Cast members are asked to bring a non-perishable bagged meal. Beginning in August a pizza night will be scheduled once a week.

Payment Plan
There is a payment plan available. Half of the tuition will be due upon the agreed casted role, and the remaining tuition will be due August 1.
​
Health Forms
Health and emergency information is included in the online registration process and upon completing the Camper Information Form. All additional required forms can be downloaded from the BlackRock Camps website, including the Authorization for Medication Form.
​
Scholarships
Please contact our Education Manager for more information about scholarships. Scholarships cover 75% of tuition fees. All recipients are obligated to provide payment for the remaining 25% of tuition costs.
Camp Rules & Regulations
All artists are to abide by behavior policies stated at the time of registration and outlined in the Summer Camp Handbook. Consequences for inappropriate or unsafe behavior include BlackRock's right to excuse a child from camp. Please take time to review expectations with your child prior to the start of camp.

Photography Policy
BlackRock reserves the right to use photographs and video taken in class or at the center, of campers, participants, and/or their artwork for the purpose of instruction, and/or advertising and promotion of BlackRock and its programs. Participants and families will not receive compensation of any kind for use of these images. Broadway at BlackRock cast members must agree to use of photography to participate. Please notify the Education Manager or Camp Director with questions about this policy.
​
Safety Protocols & Policies
Please stay tuned to updates. BlackRock Center Arts follow CDC guidelines to ensure a safe environment for campers. At this time BlackRock requires that all campers 12 and up provide proof of vaccination and mask/face coverings are optional. 3.31.22